Tiny Hands that Hold My Heart
Do you know someone who is celebrating a pregnancy? Tiny Hands that Hold My Heart hardcover edition makes a beautiful, unique gift for the expecting mother. God has a plan for each and every baby, long before they enter the world. He carefully orchestrated each baby's development and watches over him or her in the womb. Inside this touching book, awaits breathtaking photography from inside the womb, demonstrating the miraculous creation of life through a baby's development, complemented by relevant scriptures.
An excerpt from the gift book:
Congratulations on your pregnancy! The next nine months will be one of the most exciting journeys of your life. It will be filled with hope, joy, anticipation, and many other emotions too numerous to mention!
Inside these pages you will find a brief description of your baby's development each month. Be in awe of the breathtaking photography that shows what a miraculous creation your little one is, and how quickly he grows and changes. You will also read specific and relevant scripture that correlates to how your baby is developing.
I hope these verses encourage you and give you a peace that God cherishes the life that is growing within you, and He is watching over your baby's development with the utmost care. So come and take a peek inside to see your baby as God does and may your pregnancy and birth be blessed.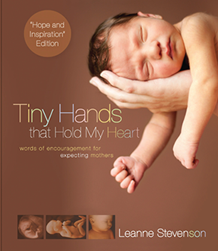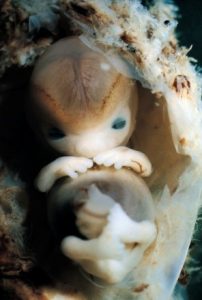 "What Leanne Stevenson has done is absolutely remarkable. She has assembled a collection of photographs that leaves most people breathless. Many have never seen these glimpses of life in the womb before, and their first response is likely to be void of words. Such stunning beauty as this is beyond amazing. For those of us who embrace each life as a sacred trust, the writing and the photographs grip our hearts time and again with joy, hope and deep gratitude to God. I believe Tiny Hands that Hold My Heart, says far more than words could about the precious gift of every life, from day one."
Brenda J. Davis – Marketing & Acquisitions
Creation House | Charisma Media
PO Box 5742, Concord, NC  28027